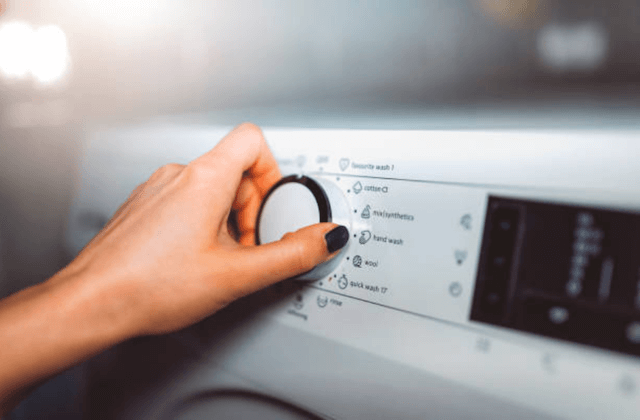 SAME-DAY WASHER REPAIR:
(712) 248-4976
Sometimes washing clothes without the help of a washing machine can be so tiresome, especially if you have a large pile of clothes. Thus, a washing machine that is in a good state could be of great help. Nevertheless, a washing machine that has broken down can bring a lot of inconvenience around your home.
For this reason, you will want to find a reliable and affordable local appliance technician to repair the washing machine for you. QuickFix Sioux City Appliance Repair is the best choice and we offer same-day appliance repair in Northwest Iowa.
Through the experience and high-quality training that our servicemen have gone through, they have acquired all the skills needed in washing machine repair. They will finish both common and complex repairs during their first visit to your home.
The major washing machine brands that we repair include Carrier, Lennox, GE, RCA, Sears, LG, Kenmore, Armstrong, Bryant, Goodman and many other brands. During our appointments, we ensure that our vans are loaded with all the required and common parts that are needed for these repairs.
COMMON WASHER PROBLEMS
LOUD/CONSISTENT NOISE
Washing machines are known to face noise problems. This is because we receive many calls from our customers complaining about the loud noises that come from the washing machine. Mostly, the cause of this noise is a pump motor that is broken or worn belt and belt. Nevertheless, our technicians can handle these problems with much ease as they have all the skills and experience. They will determine whether the washing machine parts that are damaged will need repair or replacement.
READ: WHY IS YOUR WASHING MACHINE SO LOUD?
WON'T TURN ON/AGITATE
It is important that you check if your washing machine is plugged in properly or if a circuit flipped off. This will allow you to determine whether there is a break down in the event where your washing machine has failed to turn on. However, if you experience a breakdown, it means the door latch of your washing machine is broken, the timer has broken or the thermal fuse is broken. Also, if your washer fails to agitate, it means the coupler, the agitator cogs, drive belts or the transmissions need to be replaced or repaired.
WON'T SPIN
The major cause for a washing machine failing to spin is if there is a problem with motor coupling, door latch or wax motor. In the event where you experience such problems, just contact us immediately. We will take care of these problems for you and your washing machine will be spinning once more.
OVERFLOWS
The obvious reason why your washing machine is overflowing is if there is a problem with the water inlet valve, the air dome tube on the machine or the water level pressure switch. We fix all these issues instantly as long as you call us.
NO HOT/COLD WATER
When the temperature control switch or inlet hose breaks, it prevents the washing machine from producing either cold or hot water. This is a problem that needs to be fixed. Our technicians are the best when it comes to such repairs.
COMMON DRYER PROBLEMS
LOUD/CONSTANT NOISE
Although a dryer's most common issue is the production of loud noises, there are causes behind these noises. Broken seals, bearings or worn belts contribute largely towards the dryer producing loud noises. We will fix all these problems for you as long as you give us a call.
NO HEAT/WON'T DRY
A dryer that has broken down may not be of that important since it will not dry your clothes. If the dryer does not produce enough heat then it will not dry clothes well. The reason behind a dryer not heating is a high limit thermostat, cycling thermostat or a broken heating element. This same parts may cause a dryer to be too hot but our technicians will handle them for you by determining where the problem is and finding its solution.
WON'T TURN ON/ TUMBLE
Any appliance that is not working may be having a connection problem. As such, you need to check if you have plugged in the dryer properly or if all the circuit breakers are on. Nonetheless, high limit thermostat, heating element or cycling thermostat may cause a dryer to fail to turn on. These parts will either require replacement or repair and our technicians can handle these issues swiftly.
WON'T TURN OFF
As much as a dryer may fail to turn on, it may also fail to turn off. This is because the door switch or the timer has broken. As such, you need to hire our services since our servicemen are trained to handle all the issues related to dryers. It does not matter whether the problem is complex or simple. In most cases, they will ensure that your dryer is working within the shortest time possible.
TIME WON'T ADVANCE
For a dryer top complete a cycle successfully, it needs a timer that will aid it in advance. However, if the timer fails to advance, this is an indicator that there is a problem. It means that either the cycling thermostat is broken or the timer motor is broken. When you contact us, our technicians will look into these problems. Afterward, they will determine whether these parts need to be repaired or they need to be replaced with new parts.