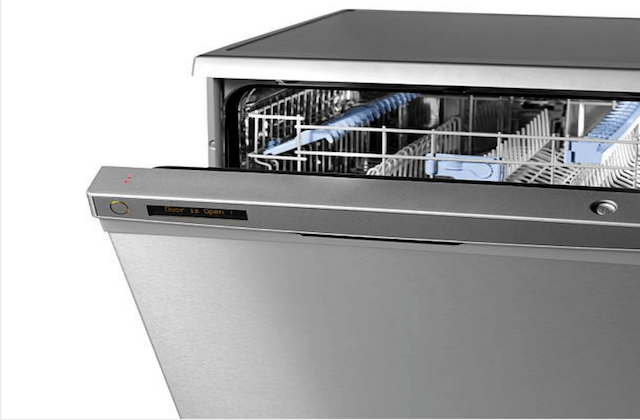 SAME-DAY DISHWASHER REPAIR:
(712) 248-4976
We depend on dishwashers for cleaning our dishes. As such, they are prone to break down occasionally throughout its lifespan. However, after it has broken down, it does not mean that you have to do away with the dishwasher. It can be repaired and returned to its normal state.
QuickFix Sioux City Appliance Repair offers same-day repair services. Thus, the moment you notice that your dishwasher is not performing its functions properly, do not hesitate to give us a call.
We know how a dishwasher can be an inconvenience when it has broken down. For this reason we repair them within a short period of time. Usually, our vans are loaded with all the tools required for repair. This helps us save time and also finish our repair services on the same day we visit our client's home.
STANDARD DISHWASHER PROBLEMS
CONSTANT/LOUD NOISES
This is a problem that is known to be experienced by many household appliances. The source of the noise produced by a dishwasher is a broken motor bushing, pump housing or washer arm bearing. This is a common problem that can be handled by our technicians and in no time, your washer will stop producing these loud noises.
LEAKING WATER
A leaky dishwasher is caused by issues related to the door latch or closure and may require replacement. Another reason behind a leaky dishwasher is a broken water inlet valve that can be fixed as soon as our technicians get to your place.
WON'T TURN ON
In this case, the dryer might not turn on if you do not plug in or if the circuit breaker is tripped. Other common causes for this default are issues related to the thermal fuses, door latch switches, electronic controls or motor relays.
WON'T DRAIN/FILL
A dishwasher that is working properly needs to fill water and drain it after every cycle. However, your dishwasher may fail to fill with water if the float switch or a water inlet valve or the door switch is broken. On the other hand, it may fail to drain water if the drain pump motor or drain hose on the unit is broken.
WON'T CLEAN DISHES
A broken housing gasket, spray arm or water tube or filter may prevent the dishwasher from cleaning dishes. This issue will be sorted out by our technicians at Sioux Appliance Repair Company.
WON'T DRY DISHES
A dishwasher has two major roles: washing and drying dishes. Nevertheless, there are those times when the dishwasher fails to dry dishes. This is as a result of a broken rinse aid dispenser, thermostat or heating element. We repair all parts that play the role of drying dishes of all models and brands.
WON'T DISPENSE DETERGENT
Your dishwasher must dispense detergent throughout the machine in order to achieve a successful cleaning session. Nonetheless, if your dishwasher fails to do so, it means that it is having a breakdown. It might be having a broken wax motor, timer or bi-metal release that have broken and need to be repaired.